ABBA: The Book


---
The author: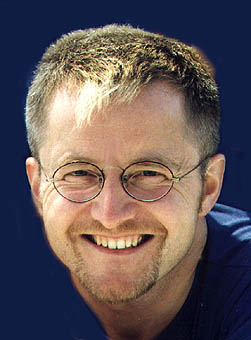 Jean-Marie Potiez is a music journalist and ABBA expert who has devoted the last five years to writing and researching ABBA:The Book.
In 1994 he conceived and co-directed the TV documentary Thank You ABBA, distributed worldwide by Polygram. He lives in Paris.
A few words from Jean-Marie:
ABBA: The Book is the definitive ABBA biography that every fan will treasure. It takes a new approach to the ABBA story. Drawing on exclusive interviews with the group, their collaborators and their manager and mentor Stig Anderson, I have reconstructed the complete history of ABBA's glittering career. I have also spent about 3 years researching the Swedish press archives. For the first time, the career of each member of the group prior to the formation of ABBA is pieced together. Access to numerous archives has enabled me to retrace their step, detailing all their activities and tours before and after they came together as ABBA the group, and following the success of ABBA in Scandinavia, the UK and the rest of Europe, Australia and the United States. As a result of exhaustive research,
ABBA: The Book is the most complete and factually accurate history of ABBA to date. It is also a visual biography - it contains more than 300 illustrations including many rare and previously unpublished photographs, as well as a number of interesting documents such as record sleeves, advertisements, tickets, newspaper cuttings and magazine covers. In addition, the book is packed with quotes from the four members of the group about what life was with ABBA, and from their collaborators or famous ABBA admirers.
Many old and new fans will be able to explore the complete history of their favourite group in detail. I have included a lot of previously unpublished information and anecdotes. For example, did you know that in 1973, the group replaced the blond Agnetha by another blond female singer on a promotional tour? Did you know that in 1975 the Polish fans, taking Björn to be a woman, portrayed him with breasts?
What gives me most pleasure is that each of you, on reading this book, is going to discover - or rediscover - the story and the magic of ABBA.
Happy reading!
Jean-Marie Potiez
E-mail to the author
Collaborators:
Philippe ELAN
Artistic assistance

Colin COLLIER
English translation
Jean-Marie Potiez and Philippe Elan selecting the pictures (Stockholm)